Very, very rare (like, in this house, it's maybe happened ONCE) is the year when the holidays roll around and everything falls neatly in to place:
Christmas decorations put up right after Thanksgiving (and all the boxes they spend the other 11 months of the year in are packed quickly and neatly out of sight until they're needed to return everything to in the days after Christmas) so that we can maximize our enjoyment of them.
Christmas shopping completed early and gifts actually wrapped in advance of Christmas Eve and placed under the tree (with coordinating and thoughtful wrapping) so that we can enjoy the look of them.
Just the right amount of Christmas events . . . not so many that we feel stressed out, but enough that we feel we've spent quality time with family and friends and soaked in the Joy of the holidays together.

Instead, what's more likely (in this house, at least) is a frantic rush to put the Christmas decorations up, usually much later than we intended. The boxes for said decorations stay in the Living Room for days (or weeks) until I'm at my breaking point and I find somewhere to shove them. Christmas shopping is frantic and stressful (and I spend December being thankful for Amazon Prime). Gifts get wrapped Christmas Eve . . . if I'm lucky. And, we run madly from one December event to another – school parties, play practices and performances, recitals, etc., etc., all while trying to fit in some opportunities to see lights, visit living Nativity events, bake Christmas treats, do a Christmas craft or two, and so on and so forth.
Sigh . . .
I really WANT this time of year to be slower and more peaceful. Usually, I do better than I've done this year. It's been a rough year all the way around. Lot's of different reasons – business craziness, school craziness, and just lots and lots of general craziness.
I've spent the last two weeks working H.A.R.D. at wrapping some things up so I can move them off of my plate. I'd like to focus on doing a few things well instead of desperately trying to keep a million different balls in the air. I've still got a ways to go, but I'm working on it.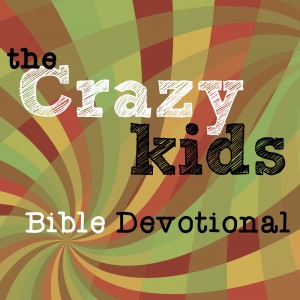 As a result of all the craziness, this is the latest in December we've EVER started going through our Jesse Tree devotional series. We just started today. We decided to keep it simple. We just pulled out our Bibles and pulled up the first two podcasts the kiddos recorded last year (when they were 7 and 5). And we followed along. And I'm SO glad we did. It was just what I needed this morning. Easy. And a great reminder of what I REALLY want to be focused on at the moment . . . and it's NOT the boxes of Christmas decorations sitting in my Living Room that still need to be unpacked or the Christmas gifts I still need to buy and wrap.
And I thought it might you might be like me, and be ready to change your focus for the season, too.
If you are, and you don't have time to make it through the full Jesse Tree devotional series, I thought I'd make it easy for you, and give you a shortened version. One a day for the ten days left before Christmas. Each one is around 5 minutes long. You can print off the guide and the ornament, if you like, or you can just listen in. Either way, I hope it's just exactly what some of you have needed, too.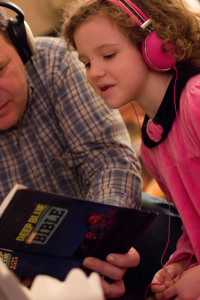 And, in case you don't know WHY it's called a "Jesse Tree" devotional series . . . here's the Podcast about that: