One more great week of CC in the books!
English
There are three very simple games on the following website for reviewing Possessive Adjectives – http://www.letshavefunwithenglish.com/games/possessive_adjectives/
This is a fun little picture book about pronouns.  If you'll go to the link at Amazon, you can flip through some sample pages of the book and see what it's like.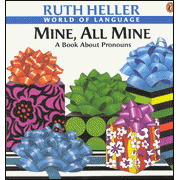 History
FAIR WARNING! I haven't actually read ANY of the following books.  I have most of them on order, so I can come back and adequately review them, but right now, please consider this to be a very uneducated recommendation (there are reviews of them at Amazon, if you'd like to see those).
Martin Luther:
The following is a video, available for download:
The video is about 35 minutes long.  It's a little dry. There isn't active animation, just still images. It reminds me of Scholastic videos, but the quality of the script and narration is not quite as good as the books selected for that. But, on the whole, it's a good biography of Martin Luther for children. It's probably most useful for children ages 5-10.
John Calvin:
Science
If you are on CC connected, "sarasmommy06" has uploaded a nice review sheet for the kinds of stars in the Science section. It has images of the star types, and a description, which I think is helpful.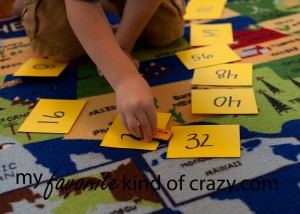 Math
The following are really intend for help with multiplication, but they would also work with just skip counting (and might be a good introduction to how skip counting and multiplication are related.  http://www.worksheetfun.com/2013/02/23/times-table-worksheets-2/
I just discovered . . . one week too late to be of use for us during class . . . that Confessions of a Homeschooler has created Skip Counting Mazes for the numbers 2-12. They might still be helpful to you for review at home (or you might be following along from another community where they would still be helpful), so here's the link:
http://www.confessionsofahomeschooler.com/blog/2012/07/skip-counting-mazes.html
You can actually create your own skip counting worksheets at the following website. The only downside is that you can't tell it where you want it to STOP. Typically, in CC, we skip count the first 12 (or in the case of 13-15, we go to 13×13, 14×14, and 15×15), and this may skip count further than that to get to the end of the maze.
http://www.worksheetworks.com/math/numbers/multiples-sequence-maze.html
Tin Whistle
If you'd like to expand on what we're learning with the Tin Whistle, there's a handy lapbook at this link:
http://anna.xanga.com/2012/01/21/13254/
General
Keep in mind that anything can really become a review game.  Earlier this week, my son was begging to play a math board game that he enjoys while we ate lunch. I explained to him that we were planning to review CC at lunch, but told him we could play a CC review game. I really meant something already set up to be a CC review game. He suggested (read: begged) to do CC review and the math game at the same time, and he made up the rules: Answer a CC review question right and you get to take your turn. Answer it incorrectly, and you lose a turn.  Addition and Subtraction review. CC review.  All combined into one.  Simple. Brilliant. And as it turned out, quite fun.  We played two rounds.
A Journey Through Learning has several lapbooks that supplement what we're learning in Cycle 2:  http://www.ajourneythroughlearning.net/clcocy2la.html
If you and your family DO enjoy lapbooks, or want to try one out, Wisdom and Righteousness makes a BEAUTIFUL one specifically for CC.  I've not seen the one for the current year, but last year's was VERY nice. You can download one for each quarter of the CC school year, so now is a good time to download Weeks 7-12, if you're interested.
http://www.wisdomandrighteousness.com/resources/my-memory-work-lapbooks-for-cycle-2/
And, now seems like a good time to tell you that our Community is on Fall Break next week, so there won't be an update.  It's been a great 7 weeks, but I think we're ready for a break.  Last week, my husband kindly offered to watch the kids during their afternoon activities at CC so I could go home and grab a nap. I fell so soundly asleep that I neglected to go back and pick up my family and slept through the subsequent texts and phone calls. Oh yes, and I locked them out of the house since I drove home using his keys. I don't think I'll be earning "Mommy of the Year" or, for that matter "Wife of Year," either. I am SO VERY grateful for good friends who actually made sure my poor abandoned family got a ride home. Sigh . . . so, yes, I think a week's break is called for. See you in two weeks!

A little background: This is our family's fourth year to participate in a Classical Conversations (CC) community. We participate in the Foundations portion of the program, which is designed for children ages 4 to about 11. The Foundations program lasts for 24 weeks each year. Each week the children cover 7 different grammar subjects (Timeline, History, Math, Science, English, Latin, and Geography), do a short (2-3 minutes) presentation, participate in one or more Science experiments and cover some area of Fine Arts.  It's a VERY busy morning!
This post is linked to: