Welcome to Day 19 of the Crazy Kids Bible Devotional Jesse Tree series!
Today's podcast is available at the bottom of this post and on iTunes. If you'd like access to all the podcasts, devotional guides, and ornaments from the beginning, you can click on the "Podcasts" heading up on the menu. That's also where you'll find the link to subscribe directly to the podcast via iTunes, if you'd like to do that.
Today is our last day in the Old Testament and we're reading from the book of Habakkuk. Well . . . reading and and little bit of singing. My daughter thought the verses that she was reading sounded more like a song, and when she got to the end of the chapter she discovered that Habakkuk actually added a note that seems to indicate it was indeed a song! So . . . you'll get a little free form singing if you listen to this podcast! Of course, you're welcome to just read (and sing) it for yourself!
You can download the devotional guide and printable ornament for Day 19 by clicking the image below (or here: Day-19-Watching.pdf (427 downloads) )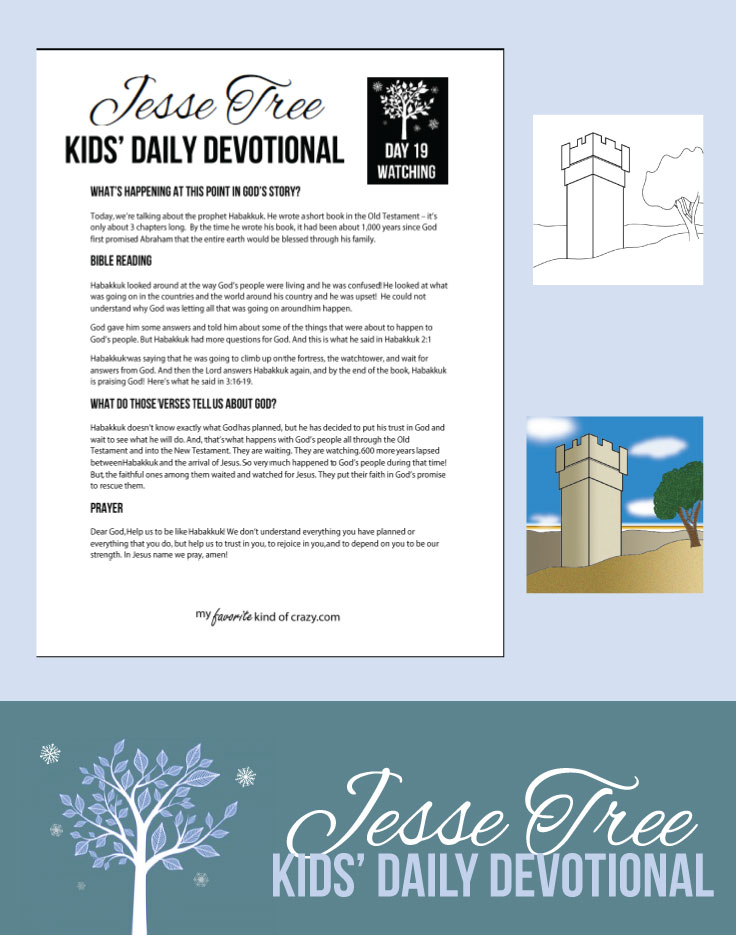 Today's Kids' Daily Devotional Jesse Tree, Day 19 Podcast:
Podcast: Play in new window | Download