This is our family's FAVORITE recipe for Gluten Free Biscuits! It goes together quickly and easily and the recipe can be adapted to use more than one starch or flour, so you can tailor it to what you have on hand.
So, with no further adieu, I offer you (drum roll, please!) . . .
Gluten Free Biscuits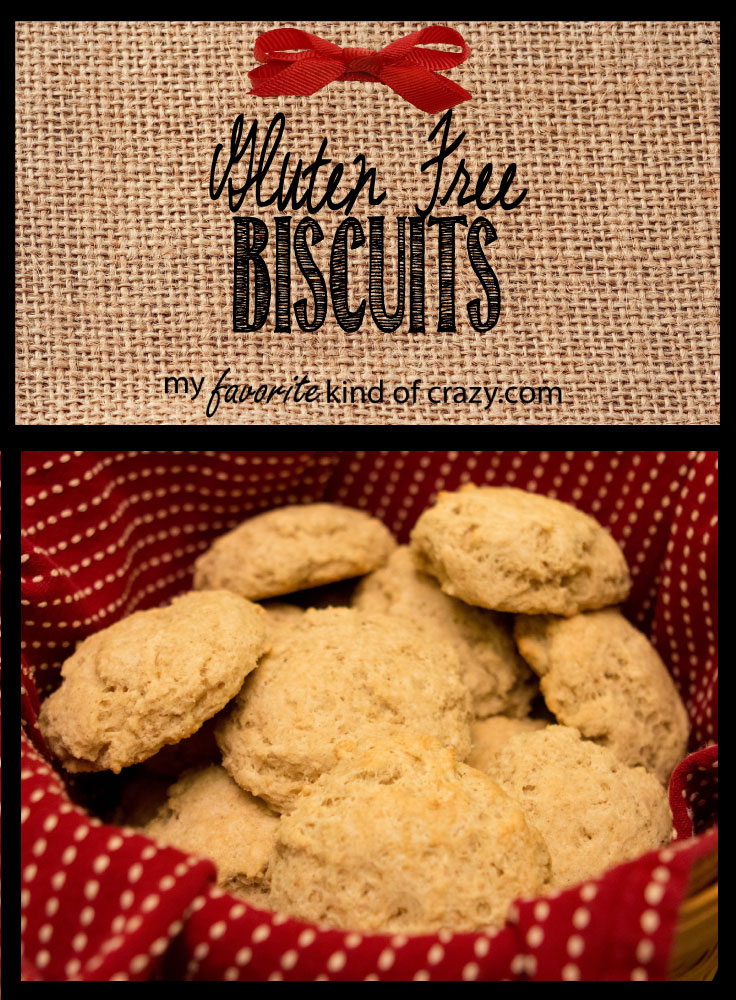 Ingredients
1/2 Cup Starch (Potato, Tapioca, or Cornstarch . . . I typically use a combination of Potato and Tapioca)
3/4 Cup Flour (Brown Rice or Sorguhm)
1 3/4 teaspoons xanthan gum

1 tablespoon baking powder

1/4 teaspoon baking soda

1/2 teaspoon salt

1 tablespoon sugar

1/3 cup cold butter

, cut into chunks

3/4 cup buttermilk, whey from making yogurt, or milk
Directions
Preheat the oven to 375°F Spray a baking sheet or stone with cooking spray, or use parchment paper.
Place the dry ingredients into the bowl of a food processor. Process for a few seconds until mixed.
Sprinkle the butter chunks evenly over the flour mixture, cover, and process with until the mixture resemble coarse crumbs (about 15 seconds).
Pour the liquid evenly over the mixture. Process for 8 1-second pulses, or until the dough gathers into a moist clump (you can also move dough back to the mixing bowl at this point and mix it by hand).
Using your bare hands, quickly gather a clump of dough, lightly form it into a biscuit shape, and drop it onto the cookie sheet. Repeat this for all the remaining dough, trying to handle the dough as little as possible (it's sticky).
Bake 10-12 minutes or until lightly browned.
Makes 6-8 biscuits (I often double the recipe).
You can make these without the food processor and just cut the butter in with a pastry cutter. They're still delicious. They don't turn out looking quite as pretty because the texture of the dough tends to be chunkier, but don't let that stop you from trying them! You don't want to miss out on a good thing just because you don't want to use a food processor! Mmmmmmm!