Our family was so blessed a few years ago to discover the idea of the Jesse Tree Devotional as a way to spend the season of Advent. While our family wants to focus on Jesus every day of the year, we have really come to appreciate being able to spend the month of December walking through selected passages from the Old and New Testaments in the days that lead up to Christmas.
In the middle of an incredibly busy season of life, having this time each day has really helped all four of us to better appreciate God's plan for us, and how that plan has been in place from the very beginning of time.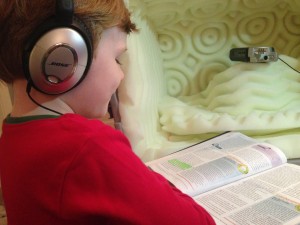 Our children have wanted to do a daily Bible devotional for other children, and starting this month with the Jesse Tree seemed like the perfect way to let them get started!
So, as a family, we want to invite your children to listen along as our children spend a little time each day of December walking through God's word.
You can listen to the podcast by clicking on the player at the bottom of this blog post.
You can download the devotional guide by clicking on the image below.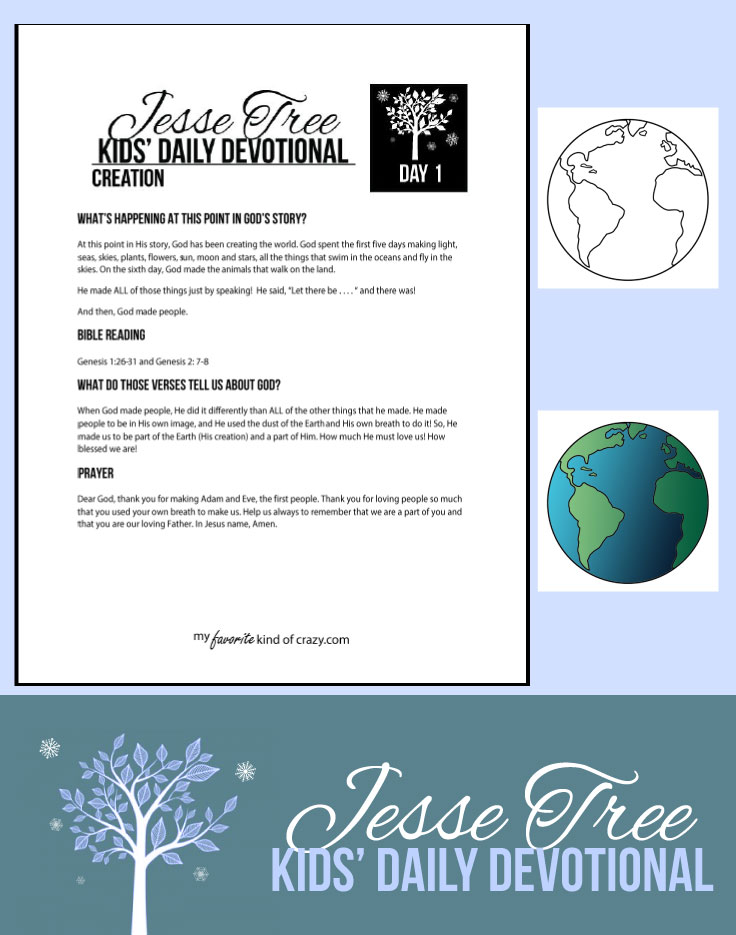 The devotional guide includes a printable ornament that you can use to create your own Jesse Tree. We typically do this by painting (or using brown craft paper) a tree on the storm door in our kitchen. In the past, I've printed our ornaments on vellum paper, which has given them a stained glass look on the back door with the sun streaming in.
I've also seen lovely Jesse Trees made from ornaments hung on sticks put in a vase, stuck to a wall in a home, or even decorating the refrigerator! So, use your imagination and do whatever works for your family! We would LOVE it if the Jesse Tree became a wonderful tradition for your family, too!
Note: Our kiddos are going to be reading from the Common English Bible (CEB). We love this version because, while it's a translation and not a paraphrase, it uses language that is approachable and more easily understood by our children.
Podcast: Play in new window | Download