Wow! I was blown away by the reaction yesterday to the kids' first podcast of their Daily Devotional Jesse Tree series! I'm so thankful that so many of you checked it out! Today's podcast is at the bottom of this post.
Our hope is really just that you find something in the podcast or the printable devotional that will work for your family and make this a special season. For that reason, please use the podcast and the printable in anyway that works for you, like:
Just let your kids listen to the podcast by itself over breakfast or lunch or in the car in route somewhere. Do nothing else. It's okay.
Don't listen to the podcast at all, because you don't find the sound of my children's voices and early-reader efforts as charming as I do (what??? no way!! what's wrong with you people?). In that case, just use the printable devotional guide and do you own thing.
Use them both, make an amazing wall-art Jesse Tree and send me pictures so that I can be both impressed and jealous.
Or, you know, whatever.
My prayer is just that it's helpful to you in some way!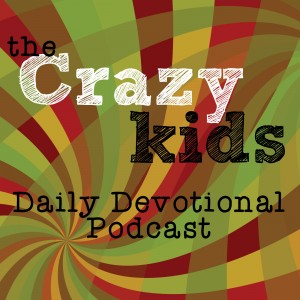 If you'd like to subscribe directly to the podcast, you can do so in iTunes, by clicking on the cover art to the right.
Of course, you're welcome to keep coming here to the blog. We'll post the podcast here daily, along with the printable devotional guide and ornament.
My kids gave each other the cutest high-fives this morning when they heard the finished podcast on the blog. They are really getting a kick out of this whole thing, so thanks for letting us share it with you!

One of the questions I was asked yesterday was whether or not you can download the entire printable devotional series at once. Ummmm . . . thanks for thinking that I've got things together enough to actually have it all ready to go. I've obviously got you fooled.  We fly by the seats of our pants around here, and I often tell people that I can only operate 12 hours in advance. 12 hours. That's not really "in advance," actually. That's more like operating in real time.  So, bear with me while I crank these out a day at a time this month. Next year, they'll be all ready to go at the beginning of December.  Maybe.  Knowing me, I'll decide to change something.
Speaking of the devotional guide, you can download it and ornament for Day 2 by clicking on the image below. And you can page on down to find today's podcast at the end of the end of this post.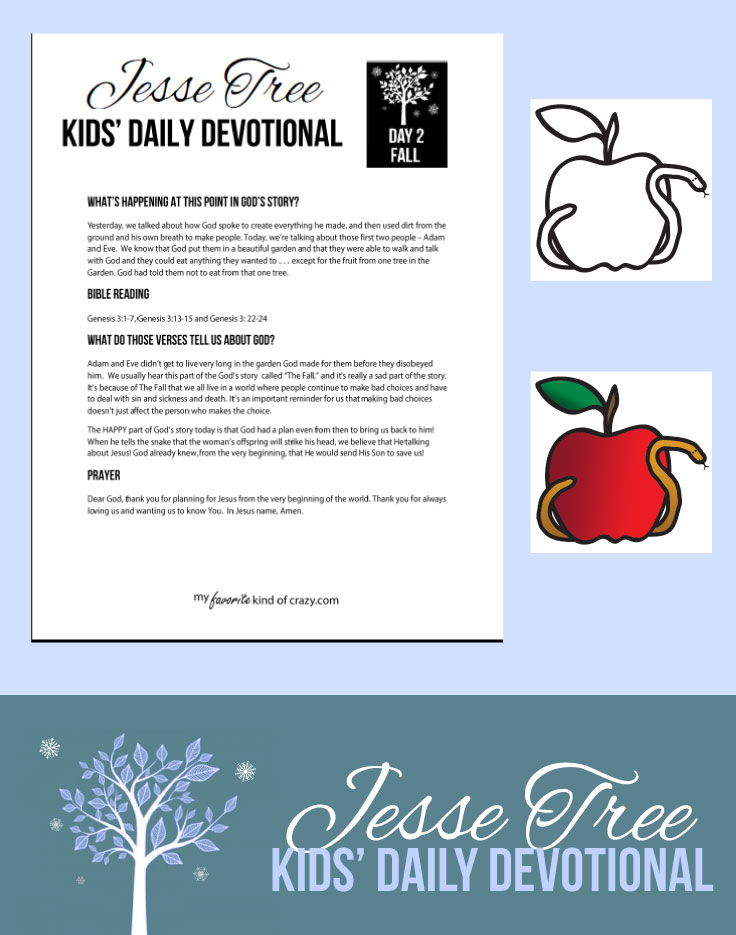 Note: Our kiddos are going to be reading from the Common English Bible (CEB). We love this version because, while it's a translation and not a paraphrase, it uses language that is approachable and more easily understood by our children. My husband and I like the translation for ourselves as well, and we enjoy all being able to open our Bibles (hard copies and iPad versions) and read from the same translation. 
Today's Kids' Bible Devotional
Jesse Tree, Day 2 Podcast:
Podcast: Play in new window | Download