We're in "eat what we've got" mode around here in an effort to use up the things we have stored in the freezer and the pantry! Consequently, this Menu Plan Monday may consist of some odd combinations! I expect us to stay in this mode for another week or so, so it's likely to get even more bizarre. Oh well, I'll be glad to be able to open the freezer without having things tumble out at me. Opening the freezer shouldn't be hazardous. Plus, I hate when I discover things in the pantry that have expired before we've gotten to them. This is our effort to keep that from happening!
With no further adieu, here's the menu plan for feeding people this week:
Monday
Breakfast: Gluten Free Pumpkin Muffins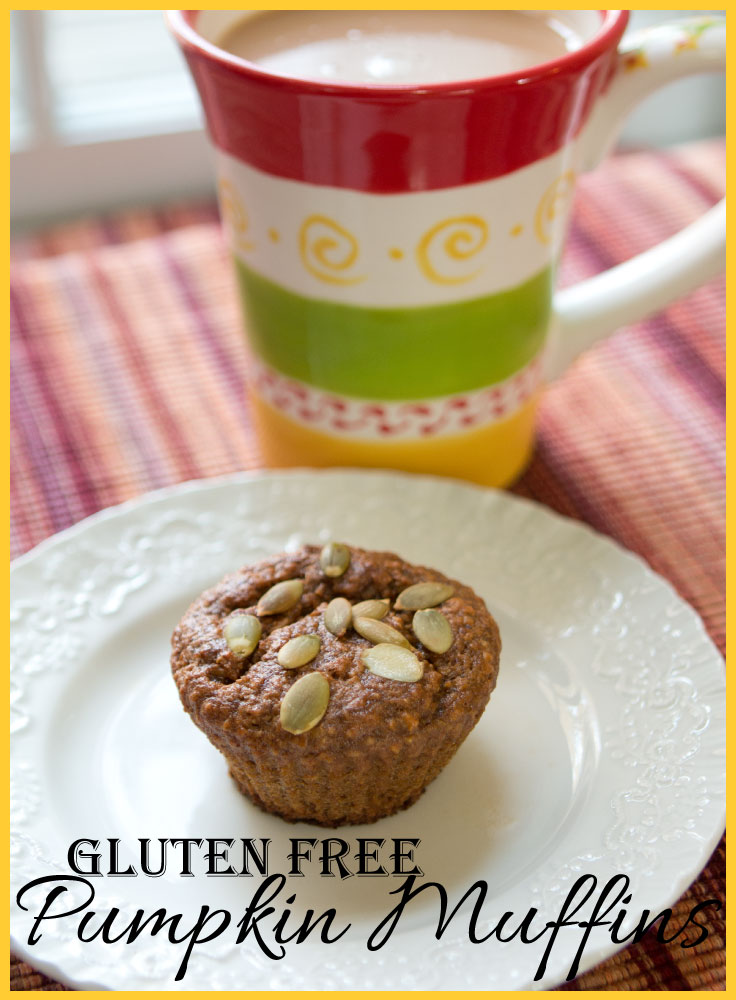 Lunch: Kids: Banana Dog & PB&J, Adults: Leftovers from Sunday

Dinner: Mahi Mahi, Sweet Potatoes, Spinach Salad
(We're also responsible for the snack at Girl Scouts this day, and my daughter has requested her favorite treat – Blueberry Muffins!)
Tuesday
Breakfast: Leftover Gluten Free Pumpkin Muffins
Lunch: Salmon Patties
Dinner: Potato Soup
Wednesday (CC Community Day)
Breakfast: Cereal and Smoothies
Lunch: PB&J (for DS), Hummus and Carrot Chips (for DD), Quinoa and Brown rice with Garlic (for Me! These have been my favorite grab and go lunch discovery this year! Heat them in the pouch. Then, I like to dump them in a
container to which I've already added some feta and black olives. Delicious! If there are leftovers, I just pop the lid on and bring it home for lunch here the next day.I get mine at Costco for a better price than at Amazon, but thought you might want to see a picture. I also found them once at Aldi!)
Dinner: Beans and Gluten Free Cornbread
Thursdsay
Breakfast: Gluten Free Pancakes
Lunch: Leftover Potato Soup or Beans and Cornbread
Dinner: Tenderloin (from the freezer), Butternut Squash, Green Beans
Friday
Breakfast: Leftover Gluten Free Pancakes
Lunch: Boiled eggs, Salad
Dinner: Gluten Free Pizza
Saturday
Breakfast: Baked Oatmeal
Lunch: Whatever you can find.
Dinner: Black Bean Soup
Sunday
Breakfast: Baked Oatmeal
Lunch: Fruit and/or Veggies Tray for our Home Church group, Beef Stew
Dinner: Breakfast for Dinner
Snacks for the week
Homemade: Super Swim Bars (Granola Bars), Popped Amaranth and Bananas, Almonds and Chocolate Chips, Smoothies, Popcorn, Apples/PB/Granola Sandwiches
Storebought: Fruit Pouches, Freeze-dried Fruit, Gluten Free Pretzels
If you're looking for a menu plan template, you are welcome to download one by visiting the Printables page.
This post linked to: